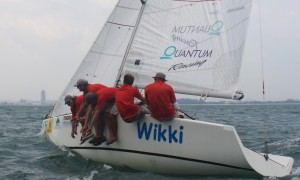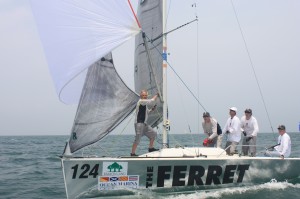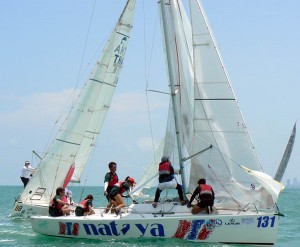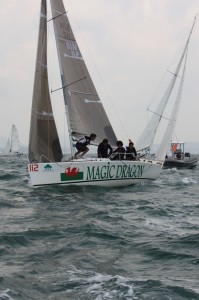 All charter Platus are presented in excellent condition and undergo a 100 item checklist prior to racing.see checklist section of this site.
It has been proven that any one of our Platus is capable of winning with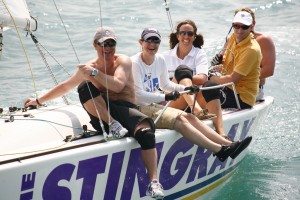 the right crew onboard.
If you have any problems after a training day our staff will be there to put them right.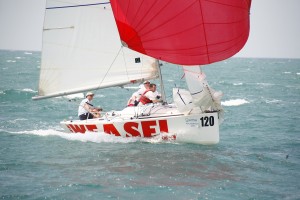 All boats conform to the Platu 25 International Class Rules 2018 as amended by the Thailand National Class Association rules.
Thailand Class Rules 2018 and Thai amendments ..see separate header on this site.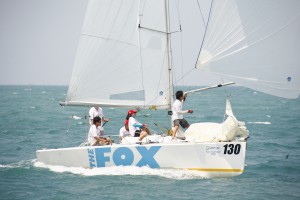 Customers are allowed to use any of their own equipment as long as boats are returned with all original equipment fitted and all organisers stickers removed.
In 2019 charter costs will be
Platu Transworld 66,300 baht (5 day event), Top of the Gulf 66,300 baht (5 day event) Platu Cup 49,500 baht (4 day event).
We also sponsor Ocean Marina Yacht Club monthly racing so that individual crew members pay just 2,000 baht each for two days club racing.
Damage costs..Crew are responsible for any boat damage.  Third party claims up to 10,000,000 baht are insured but there is an excess of 50,000 baht..
The skipper will be required to sign an insurance declaration of his experience, competence and responsibility, to validate the insurance policy.
These prices do NOT include sails, regatta entry fees nor crew party costs which are payable direct to the organisers in advance or at registration
Booking..
A non refundable deposit of 10,000 baht is required to secure a charter boat when booking and full payment is required 3 months in advance of the event to secure the charter. The charter fee allows one or two days boat preparation in the yard and a practise day.
Racing sails of various quality "may" be available at an extra cost from 3,000 to 9,000 baht per day……. depending on quality.
"Controlled Sails" will be available at 2,000 baht per day. See ABSOLUTE One Design or Matched Fleet Racing sections of this web site.
These boats are also available for day cruising.
"Cruising" charter rates in Pattaya are 7,000 baht per day plus a 2,000 baht launching fee.
For information contact Kev Scott (Thailand +66) 0878 25 00 11
or email [email protected] . (put PLATU's as the subject).